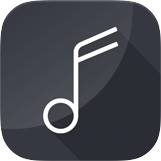 Play video
Ever got stuck writing a song, wishing for a spark of inspiration to start a new song or perhaps to come up with a bridge to finish that old project?
" You'll be amazed at how good Fortamento's song ideas are " -- Cult of Mac
" ... a refreshing alternative to the more beat-focused musical sketch pads ... " -- Computer Music
" I wish it was a 5 dollar app " -- Jakob Haq
Get instant musical ideas at a push of a button with Fortamento - a simple and effective music idea creator, capable of generating 4 bars of chord progression and melody, with the option to edit the idea and save the result.
To make life easier, there's an option to export the tunes as MIDI files for further work in your favorite Digital Audio Workstation software or MIDI sequencer.
Fortamento is a great addition to the workflow of musicians, songwriters and producers to overcome the occasional writer's block.
Key features:
MIDI file export
Tempo / key control
Manual editing of generated tunes (chords and melody)
Save tunes within the app
Various instrument sounds
MIDI Out
Audiobus integration